"Go therefore and make disciples of all nations..."
To say missions is a vital part of the vision and heart of New Hope would be an understatement. Not only do we support 20 missionaries and organizations, we have also built three church buildings in Malawi, three in Tanzania, and one in Mozambique. Yes, we believe in the importance of being "feet on the ground" -- sending short-term teams to the areas our missionaries serve -- but we also consistently partner with our missionaries through prayer, with more than 60 people committed to lift up specific requests each week.
Pray. Give. Go. None of that is an option.
Missionaries & Organizations We Actively Support
Dinesh & Rachel Chand | Forefront Mission, India
Dinesh and Rachel founded Forefront Mission in 1998, with a mission to plant churches by raising up local pastors and leaders. Forefront is based in the least evangelized state of India and one of the most Hindu dominating areas of the world. In the last 19 years Forefront Mission has trained up 100+ pastors, and planted over 250 churches, where more than 50,000 people have been reached and about 25,000 people worship weekly.


Sandra Poor | YWAM, Southeast Asia
Sandra has been ministering as a church-planter in Turkey since 1994 and is a part of Youth With A Mission. She lives in Antakya (Antioch of Syria) where Christians were first called Christians, where only Sandra and one other woman proclaim the Gospel. Turkey, which was predominately Christian, is now the most unreached nation in the world. Only half of one percent of the people are Christian, with a population of more than 75 million people.


Sondra Livermore | Commission to Every Nation (CTEN)
Sondra's focus is to help the Body of Christ understand and complete their calling by promoting missions, equipping and sending Christians from first and third-world countries. Sondra works in partnership with Indigenous Training Ministries to establish and maintain Bible Schools for Christian leadership called Christian Training Centers (CTCs). This includes establishing contact with churches, pastors, organizations or denominations interested in training Christian leadership, and providing training and oversight of the free two-year program. Sondra also trains and runs short term missions teams, raises funds, teaches herbal remedies and helps various outreach projects in impoverished locations.


Gwen Conrad | YWAM, El Paso-Juarez
Gwen has been serving with Youth With A Mission El Paso-Juárez for over 22 years (minus 3 years in the middle to serve with YWAM Perth, Australia), and can still say that it is a joy to serve the Lord in Juárez! She serves on the leadership team as well as gives administrative oversight to YWAM EPJ and Rancho Los Amigos (RLA) children's home that is part of the ministry. Gwen in the proud mother of 3 adopted young adults, Daniel and Lucy who grew up in RLA for almost 12 years of their lives, and then their younger biological sister, Sarah. She continues to look for opportunities to fulfill her vision: "To equip and mobilize international, mission oriented Christians to fulfill their God given destinies among the nations."


Pat & Stacey Kavanagh | FCA North Pinellas
Pat has been with Fellowship of Christian Athletes for 15 years, and just went full-time this past July. Last year, the FCA clubs drew in 550 students in 10 high schools, and since going full-time, that number has more than tripled, to over 1,500 students in 15 schools, and have gone from 27 sports teams to 59. FCA's vision is to share the Gospel to and through every coach and athlete, to every student and teacher, at every school in Northern Pinellas County.


Dick & Vicky Christensen | Indigenous Training Ministries
"Rev C" has spent the last 20+ years crisscrossing the globe, establishing (CTC) Christian Training Centers in both "open" and "closed" countries. He has helped to train thousands of pastors & Christian leaders, strengthened the local churches, and so much more! Much of this Covid-19 season he has spent working on the English, Spanish, and French versions of the Online CTC program. English is now available on his website www.revc.org . He is based out of New Port Richey, where he lives with his wife Vicky, her daughter Sarah, their 2 yr. old son Daniel, and dog, Lulu.


Wayne & Denise Dery | The Plant International, Kenya
Wayne and Denise have been in full-time ministry for more than 20 years. They have ministered as youth pastors, Master's Commission directors, planted and pastored their own church in the central Florida area, and are now the founders of The Plant International. They partner with US based churches to plant and build churches in remote areas of Africa where there is little or no Gospel message, averaging one new church every 12 days.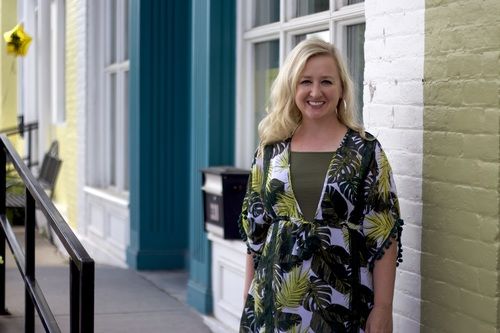 Crystal King | Cornerstone International, Uganda
Crystal King is a full-time missionary teacher in Africa. In 2016 she and her team successfully evacuated 80 orphans out of a war zone in South Sudan. Crystal is working with South Sudanese refugees in Northern Uganda. Her goal is to help them create independent, healthy communities. With your help she is achieving this through providing school scholarships, skill development training, agricultural projects, start up capital for young artisans and much more!


Jon & Justine Wolfley | Agape International, Southeast Asia
John, Justine, and their two youngest children, Matthew and Alexis, reside in northern Thailand. John and Justine believe that the Great Commission can be completed in this generation and are resolved to spend the rest of their lives toward bringing the Gospel to people who have yet to hear the Good News. They serve with Agape International (www.agape1040.org) in evangelism, discipleship, and church planting with special focus on helping to train and equip majority-world Christian workers to live cross-culturally among the least reached people of the world in a self-sustaining manner.


Dick & Debbie Maxwell | Cities4Life Tampa Bay
The Maxwells have a passion for God, people, and the lives of the unborn. Every weekend they are out on the streets, whether in front of local abortion clinics saving babies, or on the streets of downtown Clearwater sharing truth with those caught up in Scientology. We cannot discount the importance of raising up a prayer shield on their behalf as they wage a spiritual battle on the front lines here in the Tampa Bay area.


Mary Beth Maifeld | YWAM, El Paso-Juarez
Mary Beth has served with Youth With A Mission, since January 1994. She became the Director of Youth With A Mission El Paso-Juárez in May 2004, and served in that capacity for 13 years. Mary Beth continues on the Eldership Team at the base. As an Elder for YWAM Mexico she is the coordinating leader for a new YWAM leadership school, Leadership Development Course being brought to Mexico. She is also starting the For The One Foundation which will assist young people coming out of institutions like children's homes and foster care.


Richard & Margaret Greene | The Keystone Project
In addition to training leaders in the nations, The Keystone Project conducts three month-long training events in Keystone, SD at which international leaders are taught how to launch disciple-multiplication movements among unreached people groups, and two training events for Native Americans (US) and First Nations (Canada) peoples. The Keystone Project also trains and places mission teams among refugees in US cities and offers a paid discipleship internship for college-age young people which reaches out to international students working in the US during the summer months.


Barry & Tracy Sullivan | Oldsmar House of Prayer
After serving for more than 20 years in pastoral ministry within local churches around Pinellas County, in 2015 Barry & Tracy established Oldsmar House of Prayer. Through intercessory worship and prophetic impartation, they desire to partner with the Lord's heart for what He wants to do in this region. They have been the city coordinators for Oldsmar's National Day of Prayer observance for 20 years, and also support local churches and ministries through pastoral support, music, teaching, and focused times of prayer.


Terry & Marilyn Weaver | Elim Fellowship, USA & Abroad
Since 1997 Dr. Terry Weaver and Rev Marilyn Weaver have lived and served in Tanzania, Kenya and Germany. Now residing in VA, the Weaver's global vision for Holy Spirit transformation includes: teaching village women in remote regions through Strong Weaver Conferences; continued connection to their over 400 graduates through pastor/spouse marriage enrichment seminars; and continued teaching in their former Bible Schools. With a fresh vision to minister to the total person's needs, they have recently included distribution of Sawyer Water Systems, impacting family life through pure water.


Tenney & Pam Olsen | Hilltop House of Prayer, Tallahassee
In 2005, Pastors Tenney and Pam founded the International House of Prayer in Tallahassee, Florida. They are driven by God's desire to awaken America and use Florida as a rudder that will steer the nation back to God! America is at a massive tipping point; something must be done. The solution to our problems will only come from Heaven. God's divine remedy has always been released through prayer… (2 Chronicles 7:14)


Dr Tonya Hawthorne | New Frontiers Health Force, Kenya
Dr. Tonya is a board-certified Osteopathic Family Physician and has dedicated her life and career to global health care. She has spent the past 20 years doing global medical missions work, including health care, disaster relief, education, and promoting hope with volunteer teams in 35 countries. Over the past 10 years, Dr. Tonya has been based in Ngoswani, Kenya where she operates a full-time health center and primary school. In 2002, she was awarded The President's Call to Service Award from President George W. Bush.
Jared & Karina Olsen | Prayer Missionaries
Jared and Karina Olsen serve as missionaries alongside of Tenney & Pam Olsen at Hilltop House of Prayer, a prayer & missions organization laboring for spiritual transformation and cultural reformation by establishing contending prayer and worship through governmental prayer and worship over our nation. Hilltop is one of the leading governmental houses of prayer in our nation. They have two daughters, Evelyn (6 yrs old) and Olivia (2 years old).


Rick & Barb Sucher | Missionary Ventures, Dominican Republic
In the late 90's God drew the Suchers to the mission field, starting in Southeast Asia, and now in the Dominican Republic, where they serve as field coordinators with MVI. Their ministry has grown and they now serve in four communities, ministering to over 250 children each week, offering Occupational training in English and sewing to help women and men to provide for their families,. The Suchers also help oversee 8 accredited Bible schools raising up 143 Pastors and leaders, and lastly host an average of 150 short term missionaries who come to serve for a week or more.


Calvary Ministries International Global
CMI Global exists as a fellowship of ministers and churches for the purpose of helping establish and strengthen the local church. CMI Global further provides help that enables the local minister to fulfill God's call to preach the Gospel.
Website:
www.cmiglobal.info
Andy & Nancy | INSTE Global
Years ago Pastor Nick sent Andy and Nancy out to serve in North Africa. Now they are US-based and travel extensively throughout the Middle East in support of INSTE Global Bible College, where their passion is to make disciples of all nations through accessible, Bible-centered education, and to provide practical Christian leadership development to churches throughout the world.


We've helped build SEVEN churches in Africa.
Through relationships we have with three of our missionaries who serve in Mozambique, Malawi and Tanzania, we've been able to support local congregations (mostly among the Masai people, all who'd been meeting for years under a TREE) by building their church buildings!
Be a part of what God is doing through New Hope in the nations!
Each October we ask our people to stand with us and what God is doing through New Hope in the nations. It is important to understand that even we, as a church, give toward missions! That's right, 10% of the tithe that comes in each week is directed toward missions. Yes, even WE tithe as a church! Above your tithe, though, you have the opportunity to sow good financial seed into the amazing work taking place around the globe through our missionaries. To make this easier, we give you a few options to choose from:
Pledging $1.00 a day for our missionaries... $30 per month.
Pledging any amount each month for our missionaries.
Pledging any amount for Feed One (through Convoy of Hope). Just $10 feeds a child for a month.
To let us know what you would like to do, please click the button below to fill out our simple Missions Pledge Card.
Serve the Kingdom on our upcoming mission trips in 2021
Possible trips for 2021 are being planned right now. Please check back later for more information. Thank you!